With the growth of the internet still at a peak and e-commerce sales at a 13% increase for February 2009, typical of the year on year growth of e-commerce sales, a digital agency could be a vital factor in the survival of many businesses already online or looking to launch themselves onto the internet. Some digital agencies will try to sell you cheap services, and the result is normally a cheap looking campaign. Pushing your business on the internet is an expensive and time consuming process, however, if you work in partnership with a successful
digital agency
, the outcome can be extremely profitable.
But how do you spot the good from the bad? These five simple tips could be the most important advice you take in regards to the future online success of your business, saving you from wasting your money on an ill fated campaign by directing you towards a digital agency that will work with you for the long haul.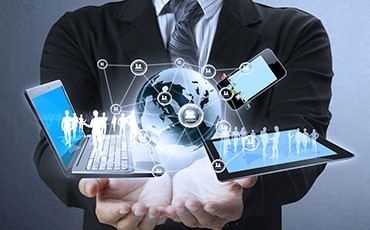 1. Look at their website: If a digital agency has a poorly designed or inaccessible website advertising themselves, how do they expect to sell themselves as a web design agency to potential clients? During the decision making progress, take time to navigate around the website of possible digital agencies. If their site is well designed and uses new technology such as flash, you know that these features will be available to you. If the digital agency has the staff and the technological resources to create an impressive website for themselves, they should apply this to their clients and their clients projects.

2. Look at their previous work and their other clients: Most digital agencies will be eager to show off their previous and ongoing work. Their website will probably contain a portfolio or links to the websites they have designed and marketed. It is a good sign if a digital agency has large and small businesses in the client portfolio as this shows dedication to any work they are employed with, and the ability to manage large scale launches and marketing campaigns. Do you like the work that the digital agency has done for these clients? Has it won awards or been effective in selling more products? If you like the work they have done in the past, it will make it easier for you to work together in the management of your online business features.

3. Are they in it for the long haul? Having a profitable presence on the internet is more than just a successful website launch. If you are looking for a sustainable income from your website, through an e-commerce store for example, you will need continuous marketing support. If an agency offers marketing strategies along side its web design/development services, take advantage of this. The best digital agencies will employ marketing professionals to ensure that once your website has been launched onto the internet, it achieves maximum publicity. There are a number of different ways to achieve this which can be discussed during the proposal stage.

4. Take a look at the team: When you are considering a digital agency and what you want them to do for you, take a look at the staff they employ. Smaller digital agencies with a handful of staff members may find themselves overstretched. Ideally, staff members will specialise in one field be it website design, website development, web content writing, online marketing, and accounts management. Under this process, each member of staff dealing with your account will have a brief to work to and can focus on their task instead of spreading themselves too thinly over the project. The less work a member of staff has to do, the better they will do it.

5. Points mean prizes! Professional awards are difficult to be nominated for, let alone win. There is huge competition for every nomination and judging panels take the process very seriously. Awards and qualifications from search engines are impressive, as are specialist accolades from media publications, regional business awards and industry awards. Recognition from others in their own field should be taken notice of when choosing the right digital agency for you.

By following these tips you are sure to find a digital agency that will be a useful ally on the World Wide Web, increasing traffic to your website and thus boosting your profits.